Buy a print, plant a tree...
BUY A PRINT & PLANT A TREE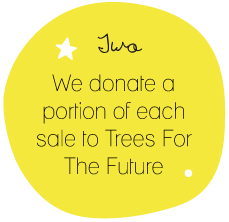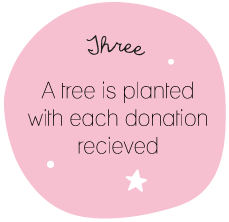 This is all possible through our partnership with Trees For The Future and their ongoing efforts to rebuild our food systems and ecosystems.
For every print we sell, we have pledged to donate the cost of planting one tree. We think it's important to give back to our planet, especially because our products are all paper based. We wish to reduce our carbon foot print and be kind to the environment we live in. You can help us do this buy investing in just one of our happy and bright art prints.
INFORMATION: Donations are made yearly. PaperJoyUK will donate all necessary proceedings. The cost to plant just one tree is 10p. This 10p is donated from the sale of every art print sold. All tree planting is carried out by Trees For The Future.