10 Magical Christmas Traditions
Posted on
Family Christmas Ideas...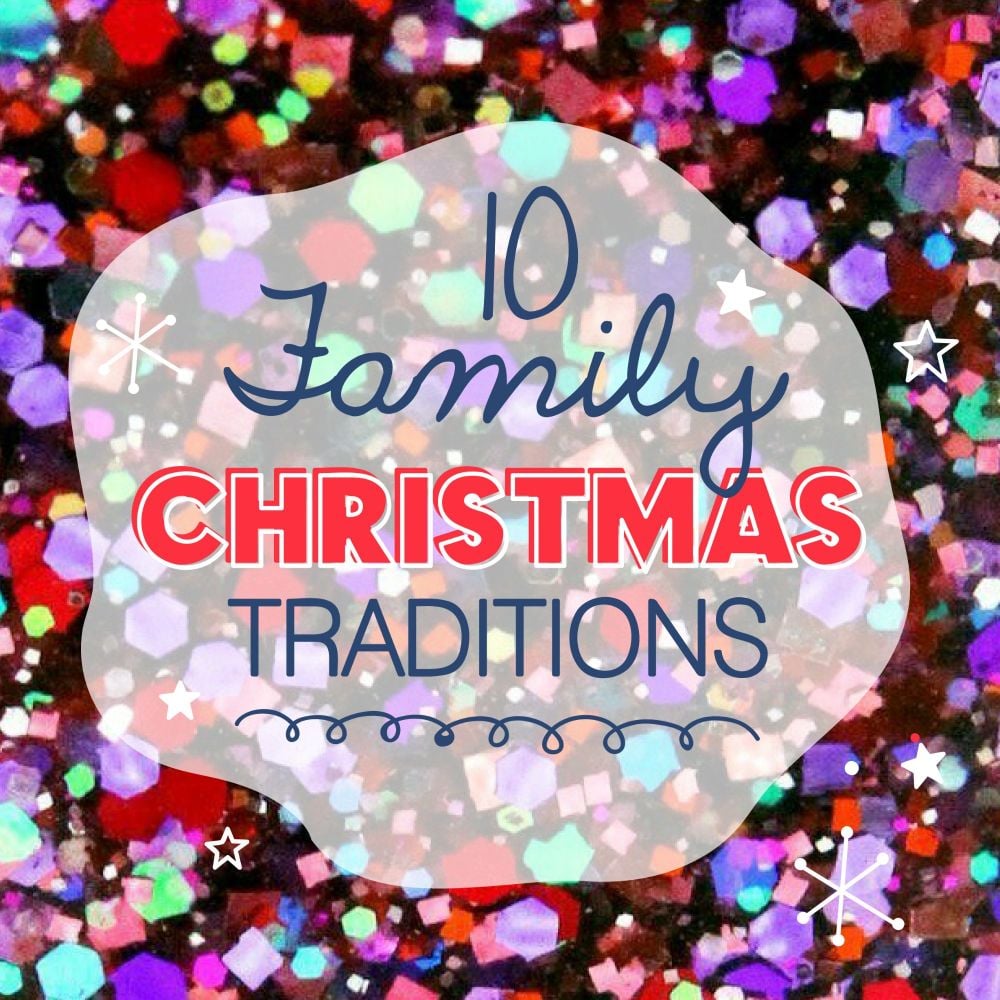 My little boy is only 3 years old, he thinks Christmas is about presents but I would really like for him to associate it with family traditions that are a bit more magical & special. I think as consumers we're all feeling a bit fatigued with overspending & piles of gifts under the tree. I've certainly felt the need to consume more consciously & not buy things for the sake of buying them.
So here is my list compiled from losts of cool stories shared by all the lovely people on my instagram (plus some I've found & elaborated on!)...
10 Magical Christmas Traditions
1) Tree Skirt Keepsake
Buy a plain tree skirt & trace round little one's hands every year - marking them with a name & date. Imagine seeing all the little hands grow & being able to look back every year!
2) The Christmas Memories Book
Interview family members & record it each year to look back on. You can buy a cheap notebook to fill in, decorate it with stickers or wrapping paper. You could even reuse old christmas cards by cutting them out & decorating your book!
Here's a template to use for all your questions DOWNLOAD
3) Christmas Trivia Night
Filled with Christmas movie knowledge & general festive trivia. Get into teams or go it alone to find the Christmas champ!
4) Recycled Christmas Paper Chains
Make paper chains by painting or colouring in pieces of paper (use newspaper or old books, magazines, old wrapping paper, Christmas cards from last year etc) add glitter & gems, anything you can find. Cut them into strips to make chains. Then decorate the house with your family made recycled decorations.
5) The North Pole Buffet
Invite your family round & host a finger food buffet on any weekend leading up to Christmas. Try to give everything you have a Christmas theme (Pinterest is perfect for ideas). Find a traditional Christmas food from other countries to serve up too. Hidden inside the buffet somewhere is a chocolate coin, whoever finds it has been the nicest that year.
6) Christmas Wishes Baking
Baking seems to be an ongoing tradition. But this adds a lovely sentiment. Each year, when you are mixing up your ingredients in the bowl you add in all your wishes for the coming year. So whether you're making cookies or cake or Christmas pudding it makes it more magical (because as you bake them your wishes may come to life!).
7) The Christmas Lights Express
One night in December, get your kids ready for bed as usual. You leave a special Christmas Light Express ticket on their pillows & as they climb into bed in their pjs they'll find it. Have a blanket, drinks & snacks ready to all pile into the car to see all the lights.
Get your ticket here DOWNLOAD
8) The 5 books of Christmas
Kids can unwrap a book each night before bed to read on the lead up to Christmas Day. 5 in total. It might make bedtime a little bit easier!
9) Gift Coupons
Rather than buying things people don't need, make gift coupons for family members (e.g. this coupon is good for one complimentary hug).
Here is a simple template to print off & fill in DOWNLOAD
10) The Hidden Gift
On Christmas day Santa hides one last present with a riddle to help the kids find it!
---
When kids become part of the 'Spirit of Christmas'...
As children reach the age of 'Is Father Christmas real?', you reply 'We're all part of the Spirit of Christmas'. You tell them about the story of St Nicholas & how he spread love & generosity throughout the World. Tell them how people have added more magic to the story to grow the Spirit of Christmas. Then on Christmas morning you give them a snowdome with a tag that says 'Welcome to the Spirit of Christmas' with the year they became part of it.
Have a fab Christmas everyone! If you have anymore traditions to add please post them in the comments.
---
Kerry at Paper Joy UK
Thanks for reading. Find me on Instagram, Facebook & Pinterest
Shop my Notonthehighstreet store HERE or my own Store HERE
---
TAGS: unique family christmas traditions, family xmas traditions, family christmas ideas, christmas traditions uk, best christmas traditions