Not On The High Street & My Colour Saturday Christmas Tree
Posted on
Proudly Flying The Flag To Help Celebrate Small
This Saturday is Colour Saturday. I'm helping to celebrate small businesses all over the UK by being part of this wonderful campaign, hosted by www.notonthehighstreet.co.uk ...I'm priviledged to be amongst some very talented sellers who make up this colourful community of artisans and makers.
Supporting creative small businesses is more than just giving them a happy dance (though that is nice) it's changing lives, building dreams, buying someone's heart and soul - not literally, but that's what goes into each product these talented folk make. So please help me #celebratesmall by making your tissue paper Christmas tree and shining a light on the creativity independant retailers just like me bring.
---
I'm an avid colour lover and I love paper (duh!). So here is my contribution: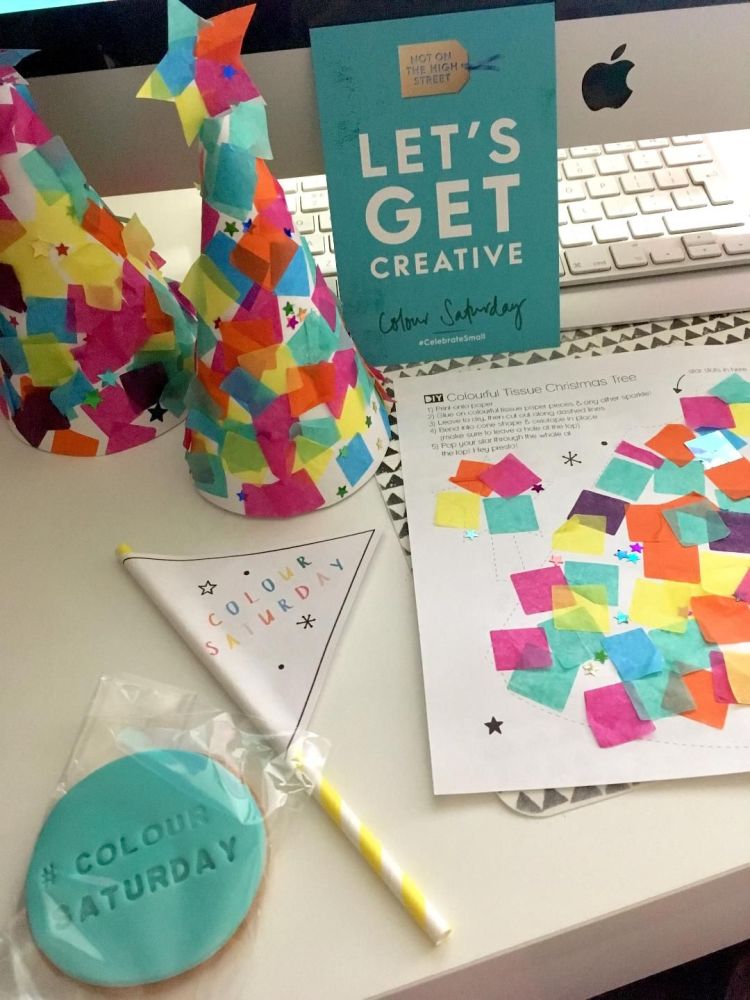 Last night my 2 year old and I glued all our colourful tissue paper onto our templates. He loved it and so did I because I'm a big child. Then after bedtime I turned them into this. I think that sums up small businesses, the juggling and multitasking of family life and business.
To make your own Colour Saturday just click the link below, I promise it is very easy. Use the hashtag #celebratesmall and don't forget to visit www.notonthehighstreet.com
---
Kerry at Paper Joy UK
Thanks for reading. Find me on Instagram, Facebook & Pinterest
Shop my Notonthehighstreet store HERE