Facebook for Small Business...HELPPPP?!
Posted on
Facebook for Small Business THE BASICS...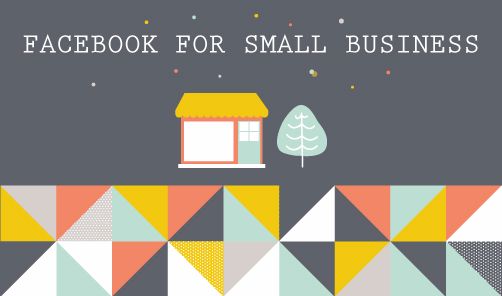 As the way social media works is always changing I've taken care to make sure all the info below is up to date as of Nov 2016. Don't read content from 2014 on how to use Facebook and think it'll still work!
---
Getting in people's newsfeed is a hard slog. First up...remember that is exactly what Facebook is, a NEWSfeed. Facebook favours breaking news with links to relevant content.
EXAMPLE 'NEWS' Posts for Small Businesses
- 'New in the shop' and a link to your product.
- 'New 15% discount code, use it here' and a link to your shop.
- 'We're developing something new, we need your help' and share a pic of your new product with a question about it.
- 'We're about to launch something really exciting and NEW...' and a picture of what it is or a link.
NOTE: These are generic, make them more personal for your business and followers.
---
What is the Algorithm Monster...?
The factors Facebook use to decide who sees your posts is know as the algorithm. The factors most relevant to small businesses are:
1) Post engagement i.e. 'likes, comments, shares, clicks'. So the more you get of these, the more people will be shown your posts in their feeds.
2) Length of time spent on that post i.e. if you have a link, Facebook will asertain how long the person spent on it after clicking through - the longer the time spent, the better! As Facebook then deems this something the person liked and will show them again. In this case, it doesn't matter if the person 'liked' or 'commmented' on your post.
3) The completeness of you Page Profile. Fill everything in on the page settings!
NOTE: There are 1000+ other factors in this algorithm.
---
Bye Bye Organic Reach...?
Don't be disheartened by your organic reach being rubbish. Facebook's ad service lets you delve deep down into your customer based on their interests, age, location. So for very little money (£3 a week) you can VERY directly target your prefered customer based.
There's also a new organic tool called Preferred Audience - this is in settings > general. Which helps you target people who are most likely to enjoy your post.
Think of it this way (and you might get less frustrated). Social media distribution is no longer free - simple. Spending your time organically running a Facebook page is likely to be a waste of your time these days.
So ultimately it's best to use a bit of paid advertising and organic posts mixed in.
---
ORGANIC POST DO
- Right time. Best time to post on Facebook for Small Businesses = 12 to 1pm on Weekends. 1 to 4pm on Wed, Thurs & Fri. Yes, peaks can 8pm for most people but think of it this way - you don't want to be competing with all the big boys at peak time! You'll get lost! It's also worth noting you should experiment with when you've had good interaction before, your audience's peak times to be on Facebook may be unique...
- Use video content if you can. This garners more interaction from followers.
- Ask a question at the end of your post i.e. 'Who would you buy this gift for?' or 'Do you know someone who would love to recieve these?'. To again get more interaction.
- Add a link to relevant content i.e. your new product! Something to click through to can be of much more interest to a follower.
- Tag other pages occasionally. This can help reach the other page's audience too, furthering your reach.
- Be interactive. If you get a comment, say hello back.
- Giveaways and competitions are an obviously way to boost reach, but we all know this!
- Ask 'fill in the blank' questions i.e. 'My favourate Christmas movie is___?'. Give people an easy way to engage with your Facebook Page.
- LIVE video, I can't decide if this is relevant for Small Business. But a live stream of you making a bespoke bit of handmade jewellery for example is definitely going to boost your organic reach.
PAID AD POST DO
- Use targeting to specifically reach '30 year old females in Lincoln interested in books'. Thanks to all the info Facebook holds on us...anything from their age, sex, location, education, religion, interests, politics, job title, marital status, etc. can be used as a filter for your ads. Which is amazing really!
- Add a link so there is a 'call to action' in your paid for post. For example a link to your shop, or product with a discount code to be redeemed (15% off with this code etc).
- Use imagery that is appealing. Something that will catch the eye, we visually see things before we read anything.
- Don't put text in your ad imagery. Facebook doesn't like this! Save the text to be written in the actual post.
NOTE: Facebook ads serve as a way of upping your brand awareness more than generating actual sales. Plus it does help to capture more followers who will be potential customers in the future.
---
Tell The Story of YOU...
The thing we've got going for us as small businesses is that people LOVE a story. Even though Facebook is driven by NEWS and breaking stories ultimately it doesn't want to be an impersonal RSS feed of news. So we can be quite personal with our posts i.e. sharing a picture of your baby helping (or hindering) with your order packing. Facebook wants friends and family to connect, so anything personal is great material.
EXAMPLES of Personal Posts for Small Business
- Share a picture of behind the scenes packing, in your studio or office. Even your desk set up.
- Or a selfie of yourself if you're feeling brave. This can be on the way to the post office to drop off orders.
- Add a picture of your product with a link saying 'Which friend or family member does this make you think of?'. Make it less generic than this!
- If you're developing a new product, ask Facebook for advice i.e. 'Which colour do you like better?' or 'Which font do you prefer?' or even 'How much would you be willing to spend on X?'.
- A video of you chatting about how you started out = for the very brave!
---
I hope you've found this useful, there's so much more to it but I've narrowed it down to basics for you. I've done a lot of research and think it's important to help others who might be struggling in this area. I work as a social media/marketing manager for a larger company (besides having my own small business) so I do have a lot of experience in this area. Sharing the knowledge I've racked up is something I'm very happy to do to help small businesses thrive. I'm all about supporting small, power to you guys.
Thanks for your time and good luck on your Facebook adventures!
Kerry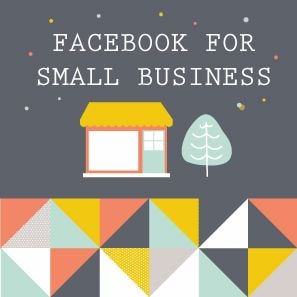 Paper Joy
My NOTHS SHOP