24 Rainbow Christmas Decorations from Independent Makers
Posted on
I'm just going to put it out there...if you don't love rainbows then we can't be friends.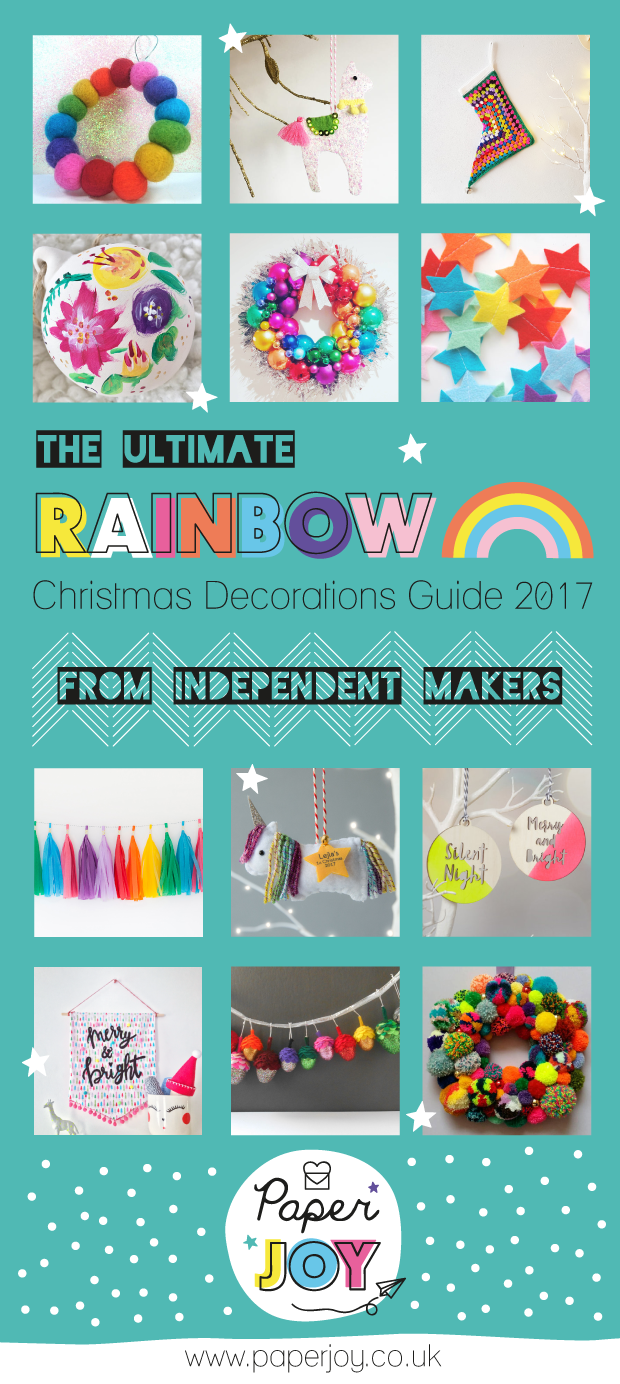 I've been on a mission to find the best colourful Christmas Decorations available on Etsy UK. In my efforts I've scowered through tonnes of listings to bring you...
*DRUM ROLL*
The Ultimate Rainbow Christmas Decorations Guide 2017
If you love Christmas, colour, rainbows and glitter then you've found the best place to be on the internet (in my humble opinion). Even better all the products on this list are sourced from handmade, independent shops. So if you like supporting small businesses and creativity then scroll down.
---
In no particular order:
1) Merry & Bright Handmade Banner £25 from KittyPomPom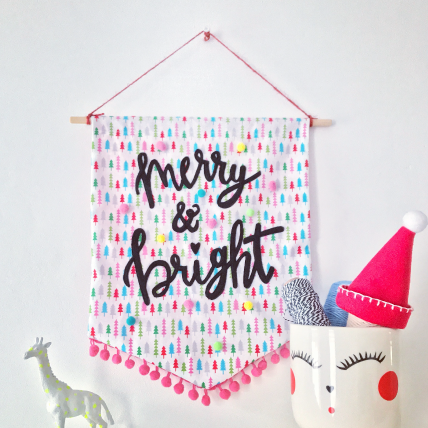 2) Crochet Christmas Stocking £22.50 from thisgeeklove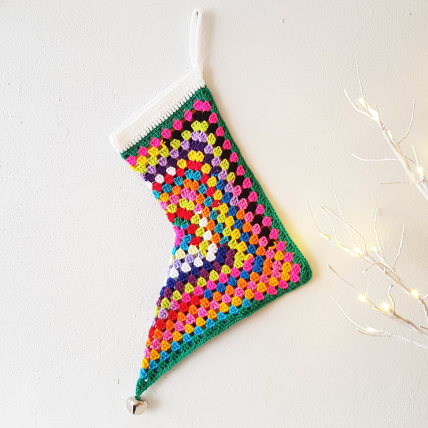 3) Acorn Glitter Garland £18.90 from ChocolateBoxCottages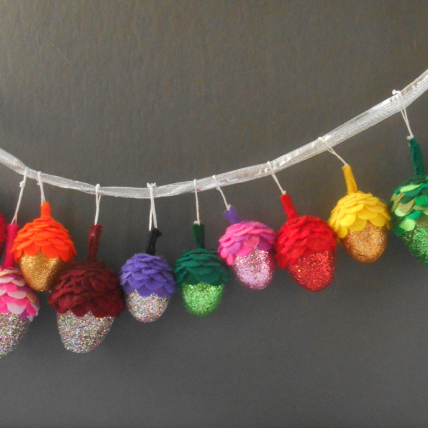 4) Christmas Jumper Felt Decoration £2.99 from LoveKKGifts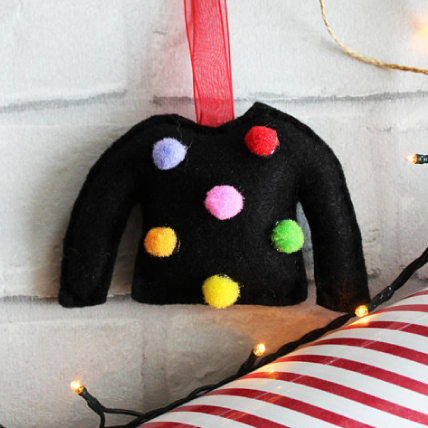 5) Rainbow Bauble Wreath £25 from MoonSixpence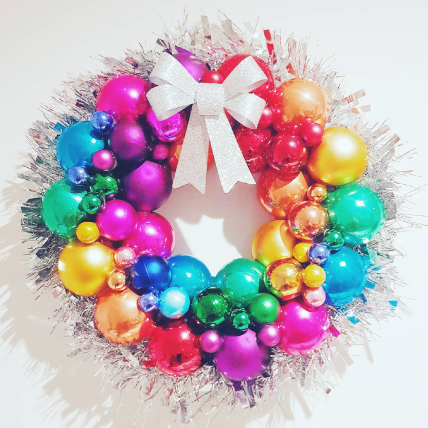 6) Unicorn Christmas Decoration £14 from MissSDesigns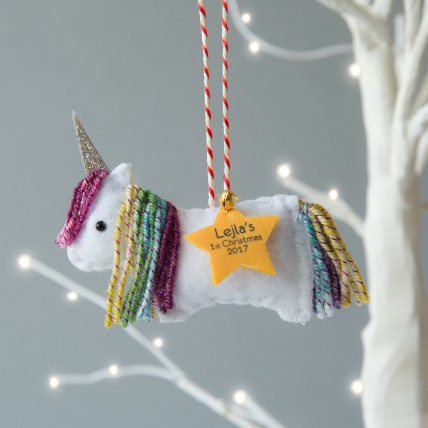 7) Retro Christmas Bauble Garland £10 from NerdThatDraws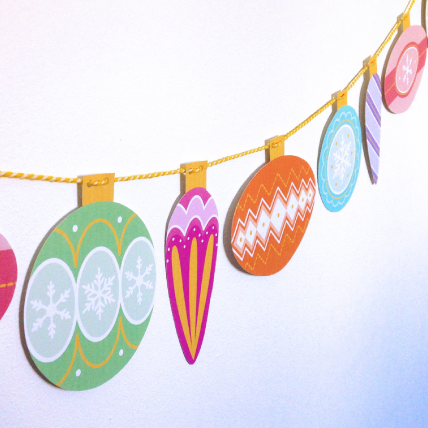 8) 4 x Rainbow Felt Ball Decorations £9 from Funkylittleraindrop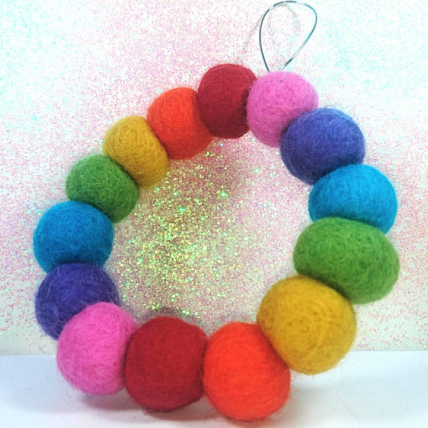 9) Hand Painted Retro Ceramic Bauble £5.50 from GemEveTextileArtist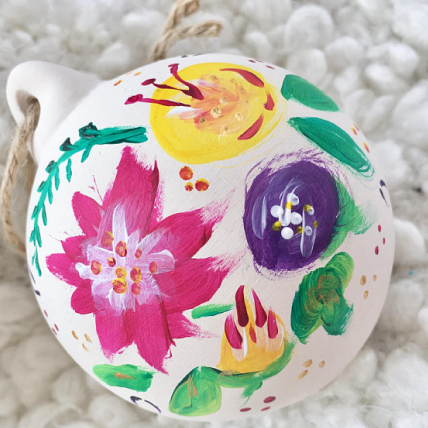 10) Rainbow Tassel Garland £10 from TheIndigoZebra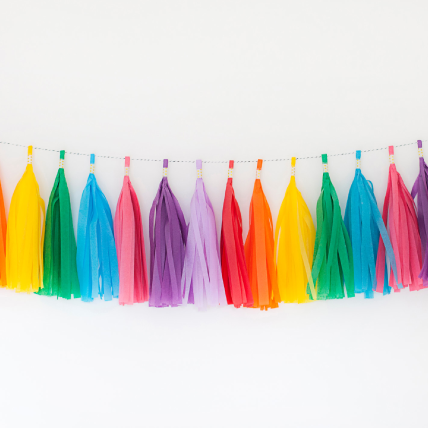 11) Rainbow Pom Pom Wreath £85 from woollyPOMPOMS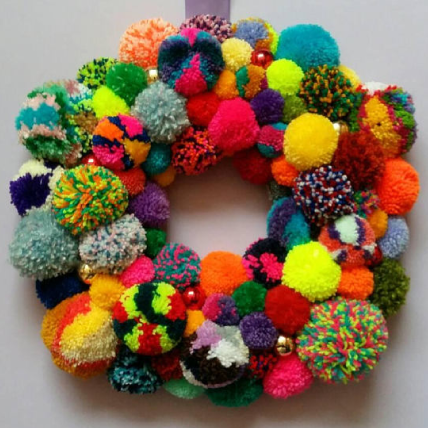 12) Llama Felt Glitter Ornament £7.50 from TextilesByBecca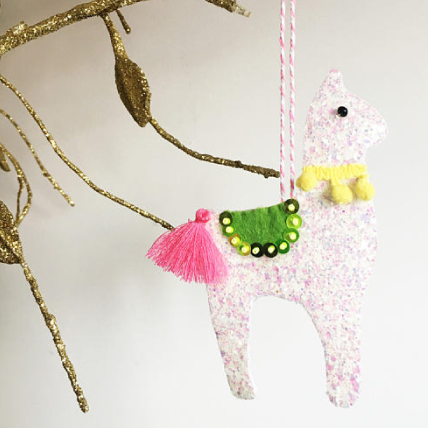 13) Glitter Star Embroidery Hoops x 3 £14.99 from rachelandgeorge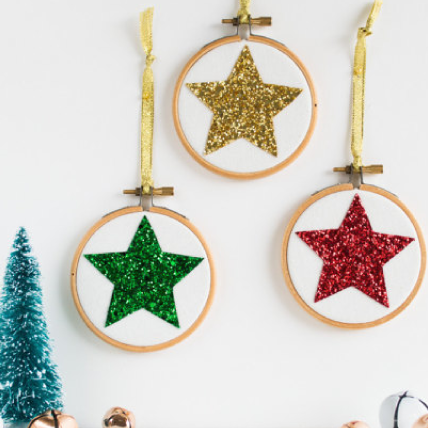 14) Decorate Your Own Tree Wall Sticker £10.50 from ChameleonWallArt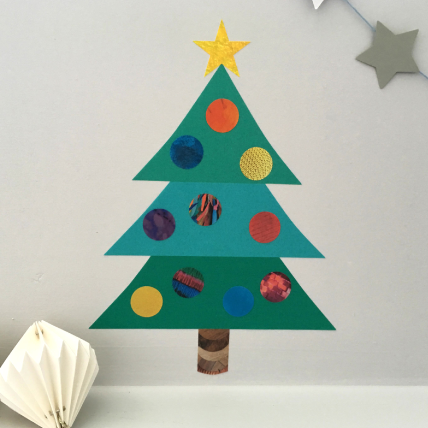 15) Felt Star Garland £25 from littlenestbox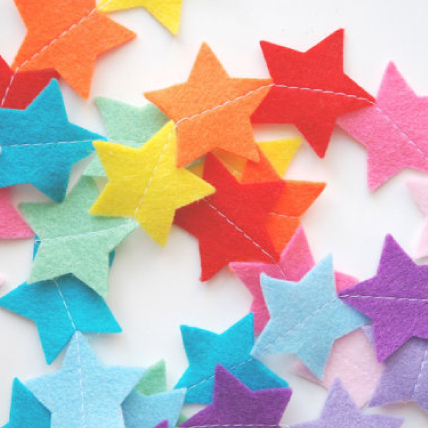 16) Rainbow Yarn Baubles x 6 £25 from DevonSunYarns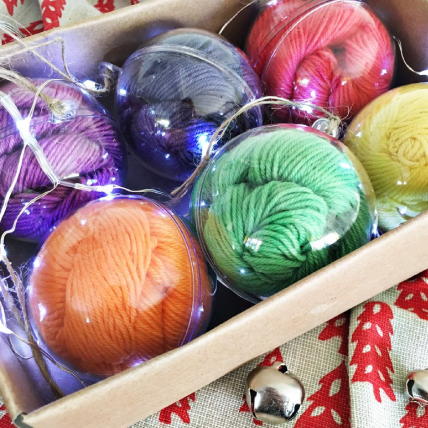 17) Sparkly Campervan Christmas Decoration £6 from KirstensLOVEFelts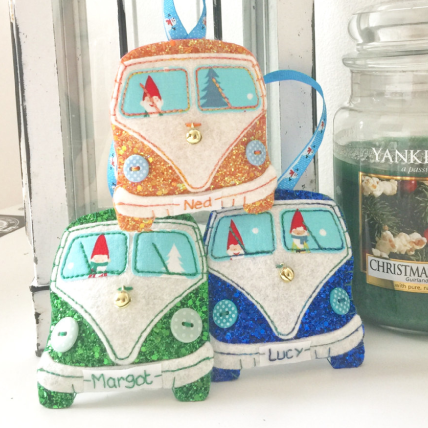 18) Hand Printed Wooden Fair Isle Decorations x 4 £10 from WoahTherePickle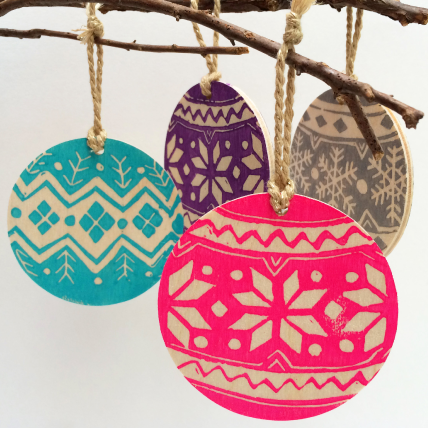 19) Mardi Gras Flamingo Christmas Wreath £20 from Libertygrace0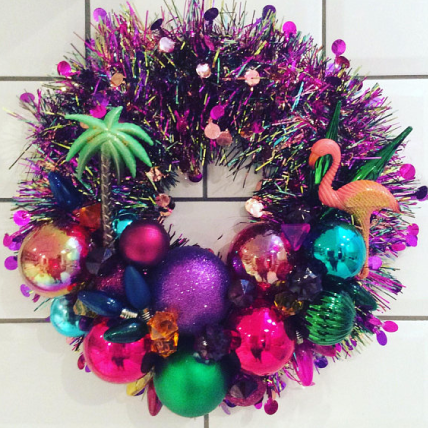 20) Neon Wooden Christmas Ornament £8 from WeAreScamp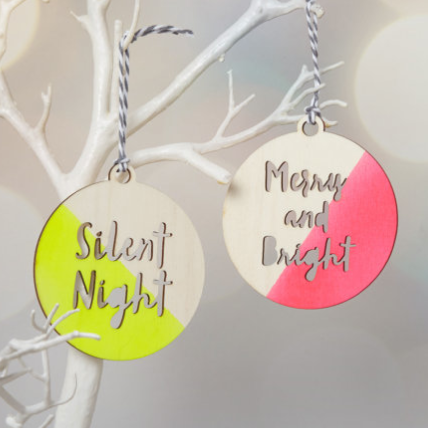 21) Yellow Crochet Christmas Tree £6 from ClareGetsCrafty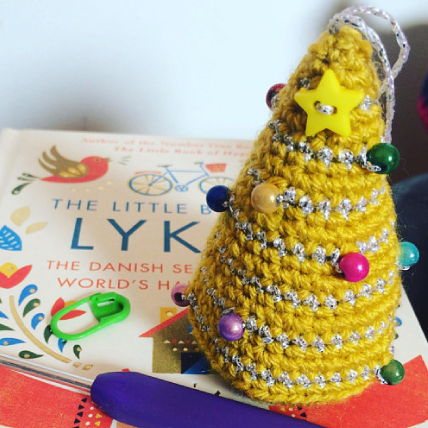 22) Floral Bow Ceramic Hand Painted Bauble £5 from BimblyNims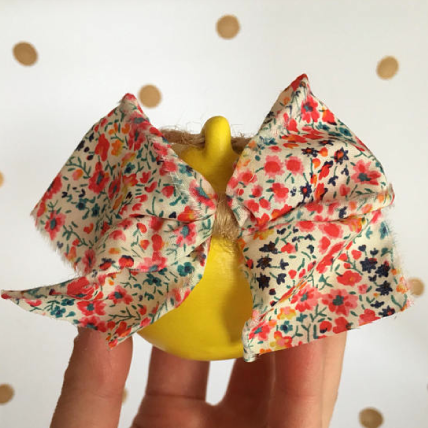 23) Crochet Christmas Tree Tea Cosy £25 from LoopyAngCrochet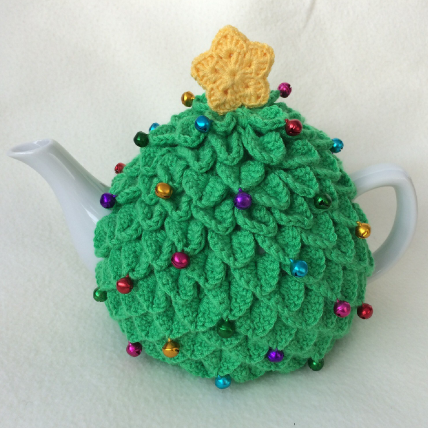 24) Wooden Mistletoe Hand Painted Decoration £6.95 from InkPaintPaperUK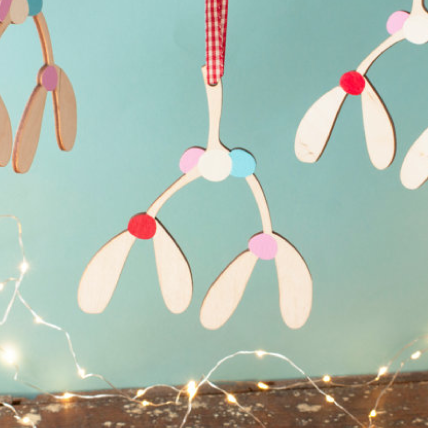 ---
A feast for the eyes right? If you know someone who'd love this guide then please share it with them.
If you're looking for some colourful gifts check out my bright and happy art prints for a unique and personalised gift: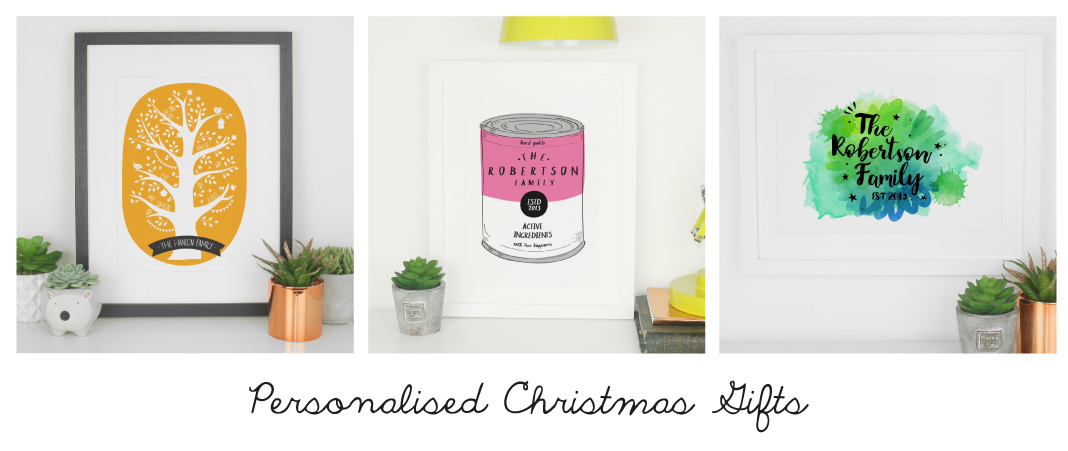 Kerry at Paper Joy UK
SHOP my colourful art prints at... Notonthehighstreet, Etsy or my Website
Thank you for reading. Find me on Instagram, Facebook or Pinterest